Simon Liu, Vice GM – Chery Middle East
Natasha Dury
During my recent visit to the Geneva International Motor Show, I had the privilege to meet the Chery team as they unveiled their new cars in Qatar. Present among the key management was Simon Liu who joined Chery 15 years ago, and is now in charge of key markets in GCC which include Saudi Arabia.
With his effort, the sales volume rose more than 300%, gaining more than 30,000 customers' trust in 2021 and 2022, leading Chery brand as the top brand in market. He is now managing Chery brand in GCC markets , including KSA, UAE, Jordan and Oman. We found out more about the brand from our visit to the Chery stand.
What were Chery's primary objectives for participating in this year's Geneva Motor Show and how does Chery's presence align with your strategy for the GCC markets?
At the Geneva International Motor Show, we showcased our latest innovations, technologies, and upcoming models. This presence aligns perfectly with our strategy for the GCC markets, where we are committed to introducing cutting-edge vehicles and technologies that cater to the evolving preferences of our customers. It's an opportunity to reinforce our brand's reputation for innovation and excellence.
Which announcements at the Geneva International Motor Show will have a direct impact on the GCC markets?
We made some exciting announcements at the Geneva Motor Show that highlights our entry to GCC markets with new models and this reflects our dedication to meeting the specific needs of customers in the GCC, especially new models with advanced technologies.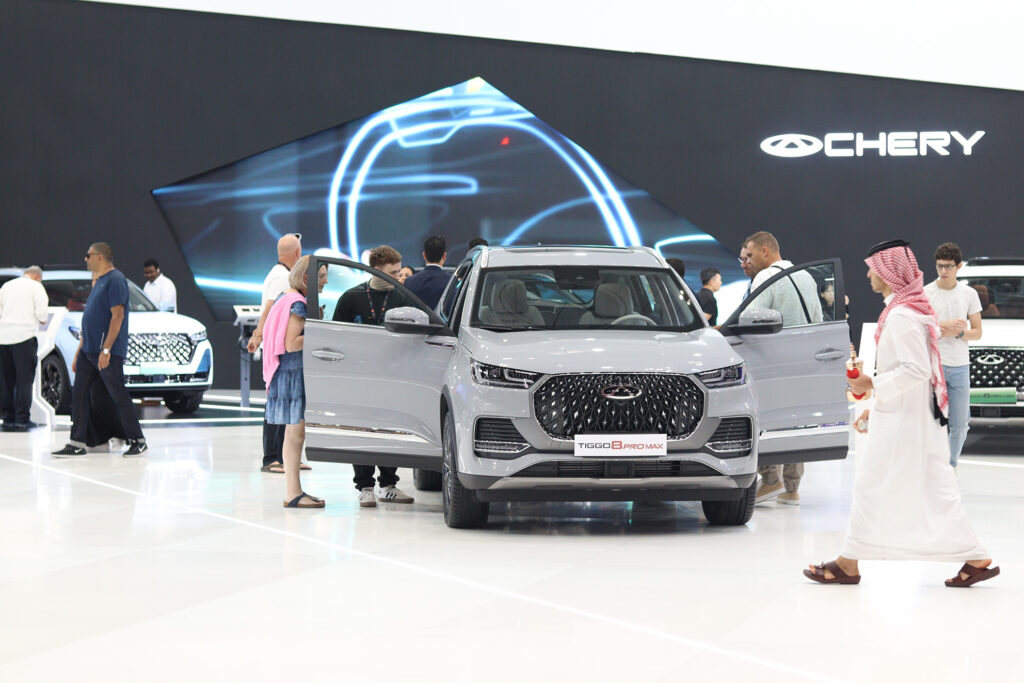 What are the key messages that Chery conveyed at the Geneva Motor Show, particularly concerning the Middle Eastern market?
At the Geneva Motor Show, our key messages revolve around innovation, quality, and customer satisfaction. We want to emphasize our commitment to delivering vehicles that exceed expectations in terms of performance, safety, and technology. Specifically for the Middle Eastern market, we highlight how our vehicles are tailored to the region's unique demands and preferences.
Congratulations on the remarkable sales growth in the GCC markets. How do you plan to sustain this momentum?
Sustaining this momentum is a priority for us. We plan to continue listening to our customers, understanding their needs, and introducing vehicles that resonate with the GCC market. We'll also focus on expanding our dealership network, improving after-sales service, and ensuring that Chery remains a trusted and reliable choice for our customers.
How does Chery adapt its product lineup to meet the unique needs and preferences of customers in the GCC markets?
Adapting our product lineup to the GCC markets involves thorough research and development. We consider factors such as climate, road conditions, and customer preferences. Our vehicles are equipped with features that address these unique needs, including advanced cooling systems, robust suspension, and technology packages tailored to the region.
Chery has become a top brand in the market under your leadership. What differentiates Chery from its competitors in the GCC?
Chery's success in the GCC market is a result of our commitment to quality, innovation, and customer satisfaction. What differentiates us is our dedication to understanding the GCC market's nuances and delivering vehicles that truly cater to the region's needs. We also focus on providing excellent after-sales service and building long-lasting relationships with our customers.